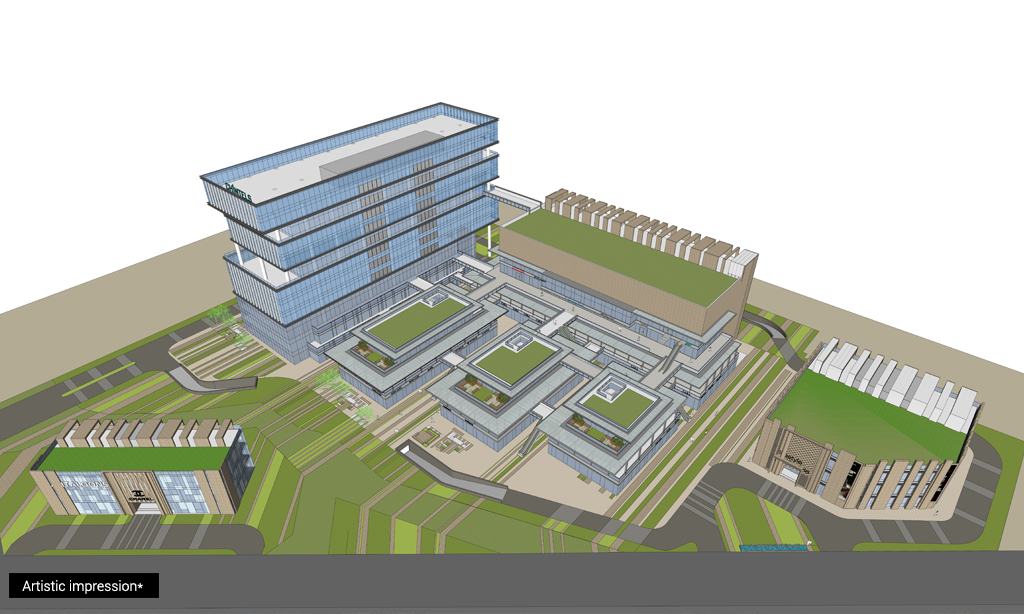 Chintels Center is a contemporary and high-tech business complex in Gurugram's sector 114.
Strategically located on the corner of 75 mt & 60 mt metre wide Bajghera Chowk Center enjoys excellent connectivity to Dwarka, New Delhi and Dwarka expressway Gurugram as well.
The complex is designed by a renowned architect Morphogenesis.
Center is designed along modern aesthetics and encompasses dedicated offices and retail spaces. Providing a modern work environment, the complex comes equipped with world-class amenities to create an inspiring and comfortable work sphere.
With state-of-the-art design aspects and a tranquil ambience, Center is an ideal commercial space which enjoys excellent connectivity to Delhi.
With a variety of residential and commercial developments coming up in the vicinity, this region has become one of the fastest developing zones in the city and awards Center an unmatched value proposition.